Irworobongdo Project - Mountains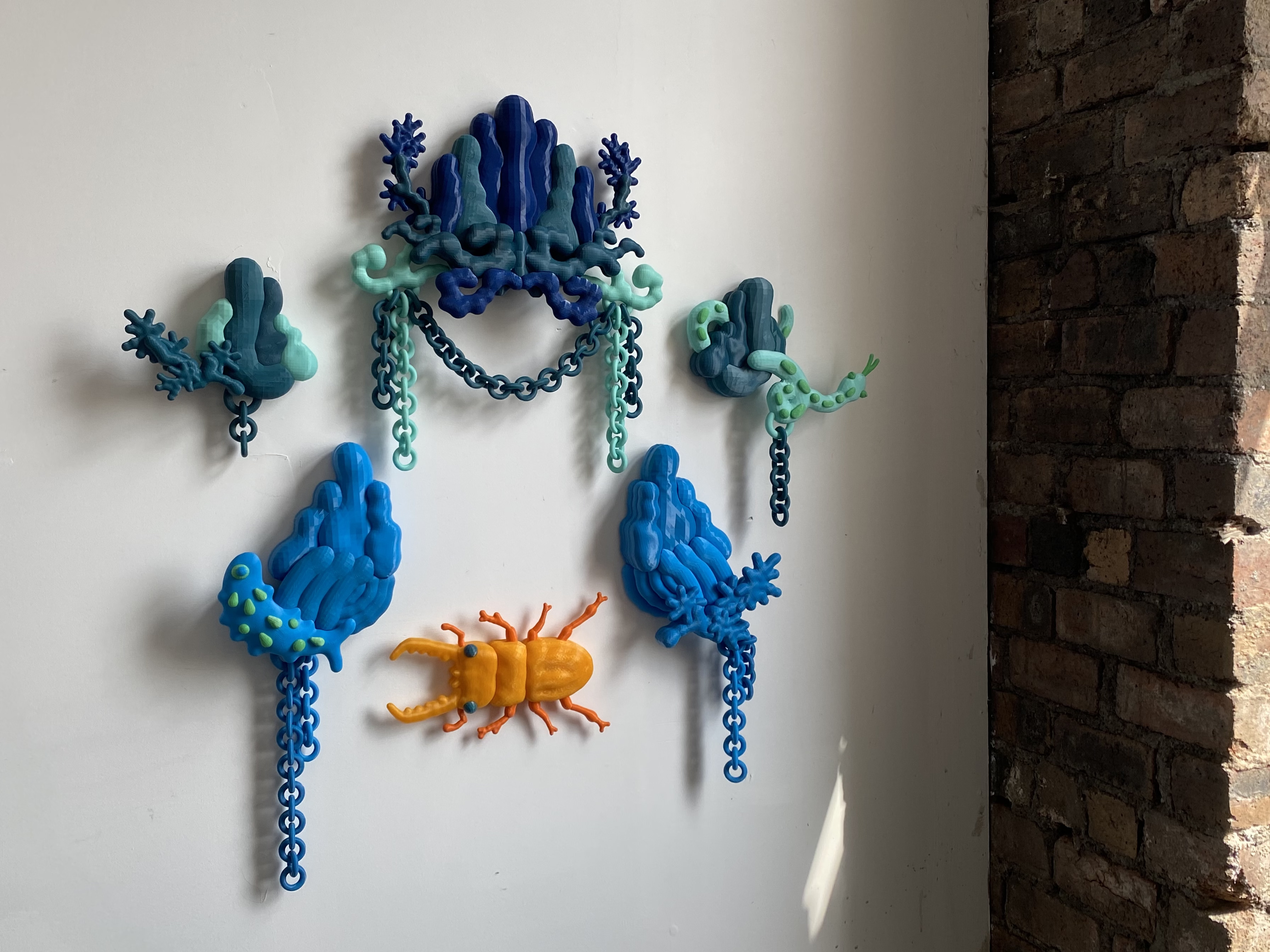 3D printed sculpture, 2022
100% recycled plastics
112 x 9 x 113 (cm)
Irworobongdo (일월오봉도) is a traditional Korean landscape painting, used as the backdrop to the royal throne of the King during the Joseon Dynasty between 1392-1897. Featuring a sun, moon and five mountain peaks, the painting is only complete when the King takes his seat in front. Joseon was the last dynastic kingdom of Korea, an era of strict social hierarchy, fuelling a destructively patriarchal society resulting in the incessant oppression of women.
In the study of eco-feminism, the relationship between women and the earth is foundational to its analysis and practice. Eco-feminist thinkers draw parallels between the concept of gender and the relationship between humans and the natural world: oppressor and the oppressed.
In Irworobongdo Project, I reattributed power in Irworobongdo to nature as opposed to the King. While the moon, the sun and the five mountain peaks in the original painting acted solely as decoration to shine on the male King's presence, the natural elements take centre stage in my sustainably produced 3D printed sculptures. I invited more living creatures such as animals and insects to the scene creating a more playful and peaceful atmosphere as opposed to the original aesthetic connoting patriarchal authority and control.
Please note that the sun and the moon have been created as seperate free-standing sculptures that can be exhibited together as the image below.
Click to see 'the sun' and 'the moon'